MSpace Room Control App
Contract Development*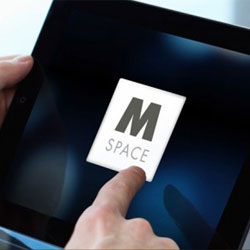 Conference Room Controller
Relative Logic, Inc. is proud of its role in the development of MSpace's Video Conferencing room iPad application. The app allows the user to control every aspect of their conferencing room - from the curtains to the lights - their video telepresence conference calls to audio calls - from the content on screen to streaming that content to the iPad for in-app-live-playback - control the presentation or conference call from anywhere inside the room or out, with a tap of a finger.
To learn more about MSpace's state-of-the-art meeting spaces and the Room Control app, visit the MSpace website.
Touhy Furniture teamed up with MSpace to create the custom furniture for some of these cutting edge conference rooms. Visit Touhy Furniture's website for more information on these elegant furniture solutions.
*If you would like to talk to us about developing iOS apps for you, please .