Fish Counter

Never lose count of your catches again!
Track what you're catching, where you're catching it, and who's catching it. Snap photos of your trophies and log your tackle so you never forget your best catches.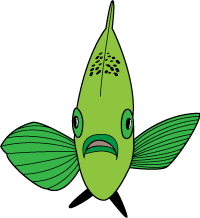 Fish counter is an easy-to-use counting and logging utility designed to track fish and species counts. Use it as a simple counter to keep track of all catches for the trip or add each angler to track individual catches. You can even add different species of fish to each person to track what you're catching. Each counter will show you the total from the trip, total for each person, and the number of species on your stringer. If you want to log more about your catch you can add a picture, its length and weight, the tackle and bait you used, and GPS coordinates so you know where you caught it. Fish can be added from every screen so it's easy to keep track from anywhere in the app.
Don't worry, your favorite fishing spots remain your secret! Your fishing logs are stored locally on your device and backed up in your iCloud drive. Only you can share your catch data.
Upgrade to Fish Counter Premium and get faster load times and distraction-free counting.
Relative Logic, Inc., strives to make the best apps it can, but sometimes bugs make it into production. If you discover a bug, please let us know! We welcome all feedback about the app, good and bad. Contact us with the feedback link above.
Languages: English, Spanish, French